Formtech Tooling & Design is fully committed to quality and is continuously focused on innovation and technological developments. The company has a dedicated and skilled workforce and operates to ISO 9001:2015 standard with a clear objective of maintaining and continually improving in all areas of the organisation as well as achieving other industry related standards.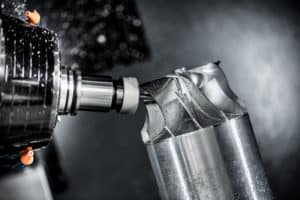 Located in the west of Ireland, Formtech Tooling & Design have built a strong reputation for providing competitively priced high quality tooling and engineering services to a variety of sectors ranging from Aerospace, Automotive, Fastening, Industrial Manufacturing, Medical Device Industries and Oil and Gas industries. We offer a vast array of engineering services from product design and development to full manufacture of precision Tools & engineered components. Our aim is to provide an excellent service, build strong relationships with our customers and supply superior high quality, cost effective tooling solutions.
With our Machine shop ideally located in Galway, We offer design and manufacture of Engineering cutting tools, custom carbide & HSS cutting tools to your exact specification. As a Precision supplier of carbide tools, Precision Round Mandrels and a bespoke custom component parts Supplier, sub-component parts supplier, designed, engineered and manufactured in Ireland with fast, responsive turnaround times from our Factory in Galway.
We can provide quick turnaround times on large projects or one-off components, high or low volume to the Irish Market as well as Internationally . We specialise in CNC 5-Axis precision Grinding, Profile Grinding, medical tool grinding, OD and ID grinding, cylindrical grinding, and Surface Grinding, CNC Milling, and CNC Turning along with EDM Solid sinking and EDM wire erosion.
Our Mission is to: 
Provide products and services that will meet with or surpass our customer's requirements first time, every time. 

Evaluate the true cost of quality both to our customers and the company and use the resources necessary to maintain quality more effectively. 

Apply the highest ethical standards to all our customers both in perception and in conformance to requirements

Conduct out affairs in a professional manner with our customers. 

Provide a safe and rewarding work environment. 
A framework has been established to set and actively monitor business objectives and targets to ensure we meet customer requirements. This quality policy and objectives have been derived from a risk based approach and are compatible with the strategic direction and its context. We are also committed to meeting statutory and regulatory requirements. 
Formtech Tooling and Design was established by Donie Bredin in September 1988 to provide a drill regrind service but was quickly pressured into the design and manufacturing of cutting tools for the multispindle turning industry of Ireland.
In 2002 the company was bought by Tom and Anne Creaven. Tom with 30 plus years in the engineering industry and Anne with her accounting background drove and developed the company into the highly successful business it is today serving over 150 customers across Ireland, the United Kingdom, China and the USA.
2004

Formtech Tooling & Design receives best cost saving award from Penn Winston-Salem in acknowledgement of their quality, cost-saving and on-time delivery. 

2006

Formtech Tooling & Design awarded Vendor of the Year by Pem Engineering.

2007

Fire-Fighter Award from Pem Engineering in recognition of Formtech Tooling & Design's response to emergencies.

2007

Formtech Tooling & Design receives best cost saving award from Penn Winston-Salem in acknowledgement of their quality, cost-saving and on-time delivery. 

2008

Formtech Tooling & Design achieve ISO 9001 Standard. 

2015

Implemented a KAN-BAN service for key customers to ensure on demand supply of parts. 

2020

Purchase of a Universal Grinder improving efficiency.